Business to Individual, the maturing of VRM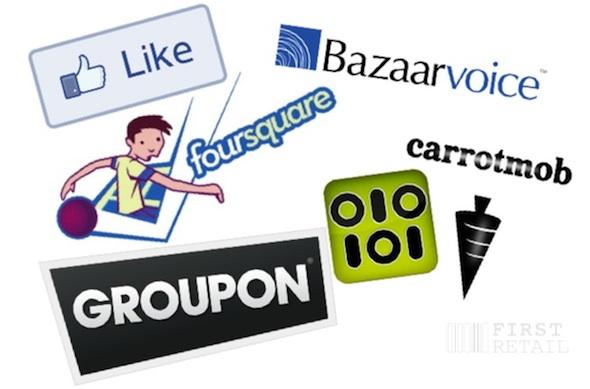 Sometime during the 70's and 80's the balance of power between retailers and suppliers shifted – this was best described in the 1999 book 'StoreWars – The Battle for Mindspace and Shelfspace' – where both sides competed for the attention of the consumer and therefore power in the relationship that determine profit margins. Despite huge vendor advertising budgets, power currently lies with the retailer in their ability to control assortment and price.
We are now witnessing another shift in power – this time from the retailer to the consumer – largely brought about by the web and the fact that the web is now bi-directional.There are three phases to this change:
consumers will independently write, share and network
consumers will organize into cohesive groups and act
organizations will formalize around shared consumer needs
Write, Share and Network
Consumers meet and discuss in online forums (e.g. Yelp, Trip Advisor and Rate it all), review and comment on blogs (like Steves Digicams, Ikea Hackers and Cool Baby Kid) and comment randomly about what they want or have bought in Facebook and Twitter. In fact the retailers themselves have recognized the need for consumers to comment and review (e.g. Amazon Reviews and Best Buy reviews by BazaarVoice that are now promoted to personal networks via Facebook and Twitter.
Organize and Act
It is only a small step for consumers to unite, organize and act – or to have organizations help them do that. Begin with the current phenomenon of Groupon and LivingSocial offering discount vouchers with a social recommendation element. Then take services like PriceTector and Retail Me Not that help customers get a better deal from existing price promises and discounts. Then move it back into the physical world with an organizations like CarrotMob and Storemob, where mobs put a request to competing businesses and send a mob of customers to the winning vendor.
Formal Representation of Consumer Needs
As consumer action becomes more popular organizations will emerge to aggregate consumers by needs or other segmentations and then act on their behalf – these are the fourth parties described by the VRM movement. This will be the main power shift towards the consumer – where an ecosystem of organizations appear that allow the consumer to be spontaneously and temporarily organized into collectives that exert market forces on retailers – whether it be to source a product, set a price or to address another specific need. This infrastructure will also enable the consumer to maintain their privacy (in an age of intrusive marketing and online insecurity) and to provide information in a machine readable format under their own control this is being terms Business-to-Individual commerce.
Forecast Emergence in Mainstream: 2013 – Retailers that understand the mechanics of this power-shift will be able to successfully win the trust and patronage of consumers during their buying cycles and retain their loyalty and attention in the longer term.
Next post in this series of five: Multi-channel – Stores, Online, Mobile and More
Main post of the series: Retail Trends – Main
Things I read to get here
VRM