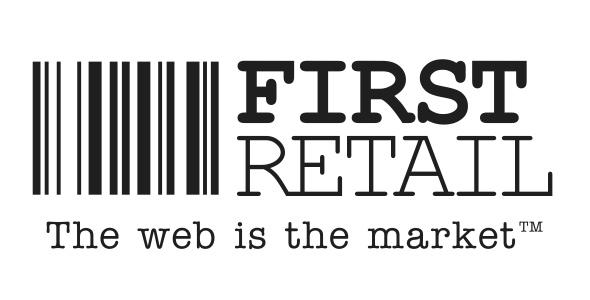 Retailers become Marketplaces
Historically retailers performed three functions: 1) curation of products from an array of suppliers, 2) moving physical product from supplier to consumer and 3) breaking bulk. This required a retailer to maintain substantial infrastructure and stock investment. Today almost all barriers to entry have been removed by online suppliers directories, drop-ship vendors, last mile logistics and cloud-based e-commerce stores, with the result that anyone with the most modest resources can now sell 'retail'.
In the nineties Amazon laid a path that has been successfully followed by pure-plays such as OneKingsLane, ModCloth, and Fab.com who are riffing on the original online retail proposition. Brands that historically sold via retail channels are also realizing that not only can they reclaim the retailer's margin, but they can also build strong relationships with the end-consumers – an arguably more valuable activity as this can be leveraged into increased customer lifetime value.
So as well-known brands start selling directly to consumers in competition with their retail channel partners and new entrants flood the market with innovation, what is left for the traditional retailer? Physical store locations once vital for fulfillment now become showrooms for online competition. Owned warehouse and distribution networks critical to high availability only add to working capital and reduce business agility.
One obvious direction is to follow Amazon's lead with a Marketplace – where the retailer creates an online mall of other vendor's products. These online malls allow vendors to display and sell products taking advantage of the traffic to the site. The mall owner typically takes a commission on the sale rather than title to the goods – this relieves not only inventory costs, but also the burden of fulfillment and allows the retailer to present a colossal assortment, far greater than their buyers would have time to review and publish themselves.
We see the evolution of online retailers to online marketplaces as the first phase of how the web becomes the market.
What's the difference between a Marketplace and a Marketspace?
Online retailers have also employed a technique long used by direct marketers – Recommender systems. These fall into three categories – Personalization, Social and Item. Once again Amazon, known as the 'King of Recommendations' pioneered a hybrid of these techniques with great success. Today collaborative filtering is a popular technique employed by online retailers to uplift sales through increased frequency and basket value.
Tools like Walmart's Shopycat and those embedded inside Pandora and Netflix have demonstrated how effective recommendations can be. Applied inside of marketplaces as Ebay's x.commerce recommendations, Baynote and Oracle Recommendations on Demand a retail operator can begin to market more effectively to consumers by providing the automation required to promote across ultra-large assortments. Yet the more recommendation engines are used, the noisier life gets for the consumer and once again each retailer finds it difficult to rise above the noise.
Enter the notion of the Marketspace – an online space that facilitates bi-directional commerce. Where not only sellers can list their wares, but buyers can list their needs. The role of the Marketspace is to match buyers and sellers whose contexts have sufficient similarity – if the product being offered and being requested has a high degree of match and the buyer and seller can come to agreement on price, location and timing, then a successful match can be made that will culminate in a transaction.
Craigslist Wanted and Ebay Want it Now were never really given enough attention to succeed like their 'for sale' counterparts – but newly emerging offerings from companies like Zaarly, Ubokia and Facebook Marketplace are demonstrating how consumers can state their need and have that need matched with a corresponding solution. Mobile interfaces such as Apple's Siri and Google's Assistant will create a population eager to post requests and gain useful responses.
We believe that these emerging Marketspaces will start to emerge and drive how consumers inform their purchasing decisions and then go on to complete the transaction.
When the Consumer asks, which Retailer will respond fastest and best?
Prior to the web-fueled migration to self-service online, consumers were used to making a request and waiting for a response. A trip to the travel agent to book a holiday, a visit to the realtor to begin searching for a house or going to the department store and placing an order for a pair of shoes not yet in stock. The web is now ripe to recreate in a fully or semi-automated fashion this type of service. Marketplaces that are able to capture and inventory demand and then hold it until a suitable match can be found will begin to emerge.
Google has long understood that a consumer search is a strong indicator of interest to purchase – and has capitalized on this with its advertising model. Two sites that are beginning to inventory demand in an semi-formal way are Pinterest and Sears' ShopYourWay. Pinterest allows you to post a photo and comment on it – the photos posted are often coveted items that represent a request for a product. ShopYourWay allows you to post links to items on other commerce sites.
The advent of mobile devices – tablets and smartphones – allows consumers to state and publish their need at the specific point-of-interest – something that has never been possible in the past. A couple in the late stages of pregnancy may see a stroller they like in the street, take a photo and post it in a wanted list. As you finish a bottle of wine in a restaurant, you might snap the label and put out a request for a case of the same.
But in this world, where consumer demand can be logged in any one of a multitude of places – as formal requests on ShopYourWay or Facebook Marketplace, semi-formal desires via Twitter post or Pinterest photo or a Facebook 'Want' button – how might a retailer monitor and respond to the random stream of requests for products that they may have, may not have or may never have? Is this the monetization model that will allow Facebook to truly realize its market capitalization?
We envisage a world where the consumer can state their need in the most convenient way via a multitude of media and over a short period of time, have a number of vendors bidding for their business
The Bi-Directional E-commerce Architecture
To service this vision, a new architecture for e-commerce systems may be called for – one where an unstructured request can be matched against a structured inventory of products. Equally, a structured request – such as a link to a product – can be matched against a retailers product category to find similar products. The architecture will need to operate in near real-time because the faster the response from a retailer, the more likely they will be successful in winning the customer's business. And finally the architecture will need to be highly scalable – as consumer requests will come in not billions, but trillions.
The Research team at First Retail has been working on the technologies to enable such an architecture – we call this the Semantic Commerce Platform.
Conversations are Markets
Our vision is built on the original Cluetrain Manifesto provocation that 'markets are conversations'. It recognizes that if a vendor is able to listen in to any conversation, there is a potential market there. Yet that's just creepy, so in our vision, the consumer is able to explicitly state a need or place a request – and that will trigger a vendor's response. If that infrastructure is in place – established by those who want to be the new retailers – then we shall bear witness to a new era in consumer retailing.
We at First Retail believe that this path represents a new way forward for Retail and thus we are tagging ourselves with the phrase THE WEB IS THE MARKET
Further Reading