Innovating Beyond Omnichannel
Omnichannel retailing seems to be all the rage these days – aligning assortment, centralizing inventory and providing a seamless customer experience. However, there are a number of interesting startups that are innovating beyond the current Omnichannel paradigms (March 2013)
I've been in a number of meetings recently where large established retailers discussed their Omnichannel strategies. Efforts focused on integrating 3 silos of brick and mortar, web and mobile: a customer can be recognized across all three channels; that assortment, inventory, and pricing have some consistency and parity across channels; and that browsing, checkout and fulfillment for a single transaction can be executed over multiple of the channels. For established retailers with even moderate transaction volumes, these are non-trivial goals.
However, I recently encountered three retail propositions that go beyond the usual definitions of Omnichannel. These businesses are successfully combining online and physical store with print and publishing in novel and exciting ways:
Story: The physical store that's a magazine
If a store was a magazine with an editorial calendar it would change theme, merchandise and decor on a regular basis. That's exactly what Story in Manhattan's meatpacking district does. The recent Wellness Story theme showcased products from well-known and independent brands. At NRF in January 2013, founder Rachel Shechtman explained how she put the store into a pre-launch beta – a phase normally reserved for software – where she sold merchandise from online startups. Today the store changes format more frequently than most pure-play online stores. Just how responsive can a store be – Story proves that it can be done.
Visit Story at 144 10th Avenue at 19th Street, New York, NY 10011 or online at ThisIsStory.com
2019 Update – Story was acquired by Macys  in 2017 (CNBC)
Wingtip: The club that is a loyalty scheme that is a multi-channel store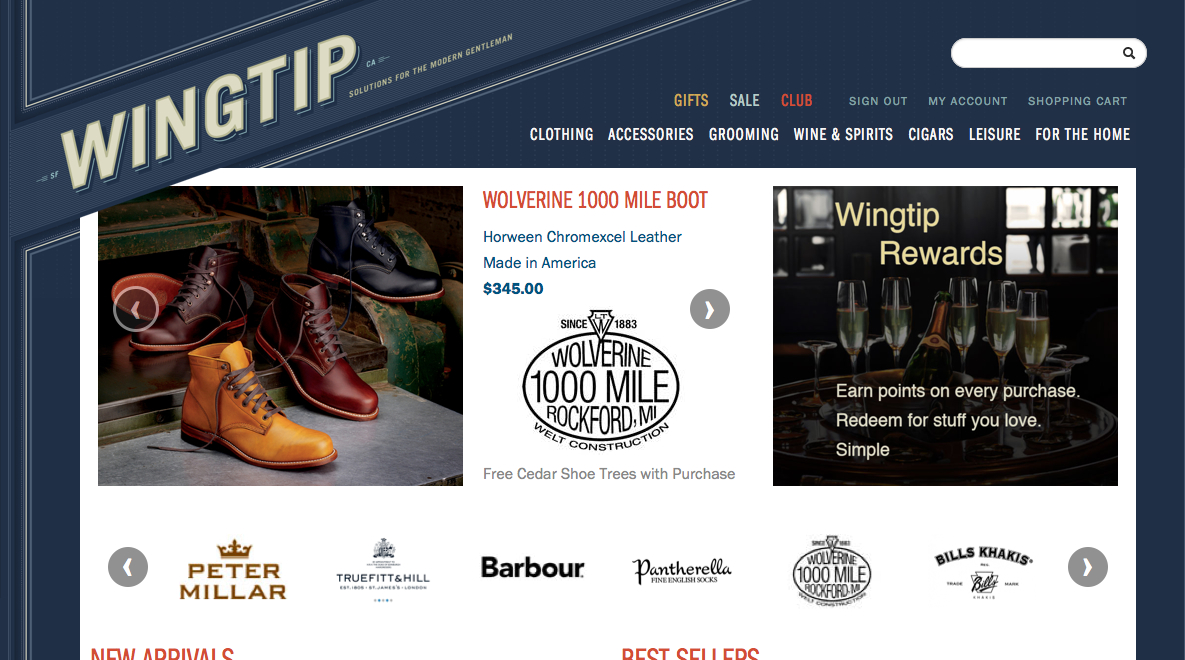 Walk through the marbled hall of gentleman's outfitter Wingtip, then ride the elevator up to the 10th floor and step into the wood paneled lounge of the Wingtip Club. Complete with whisky bar, golf simulator and pocket squares and ties that can be borrowed by members. Monthly subscription dues are converted to members points that can be spent in the store. Armchairs and sofas upholstered with suiting fabrics available for bespoke tailoring. Experience a certain lifestyle, then buy the jacket in the store or online. How deeply can a retailer integrate a loyalty scheme with a multi-channel proposition – Wingtip shows how it can be done.
Visit Wingtip at 550 Montgomery St., San Francisco, CA or online at Wingtip.com
Goop: The magazine that is an online store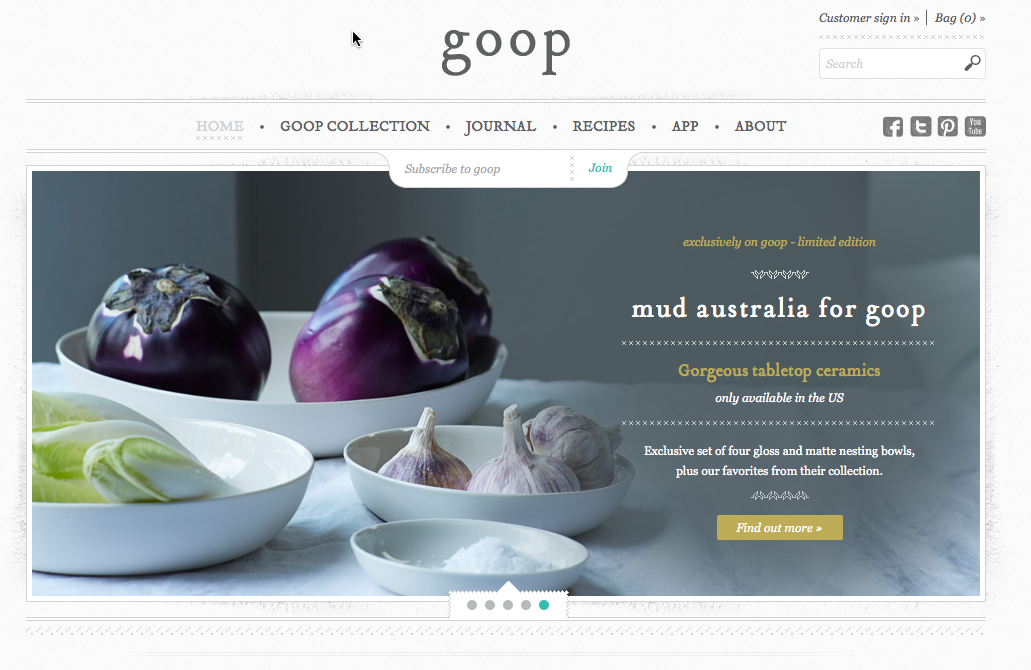 Every Thursday, an online store is delivered to inboxes around the world. Founded by Gywneth Paltrow, Goop brings together the editorial depth of a magazine and a carefully curated range of products to match. Although the site has been getting some pretty rough press online for its editorial style, the fact that it has meshed a magazine, online newsletter and store is a revolution that more publishers could consider rather than sticking with PPC advertising. For retailers, how can your mailed or online promotional flyer turn into a publication that can be read, (critiqued), and shopped – Goop demonstrates how it can be done.
I've also met with three more companies that are providing tools for businesses to go beyond the traditional Omni-Channel integration projects:
Soldsie: Turn Facebook comments into transactions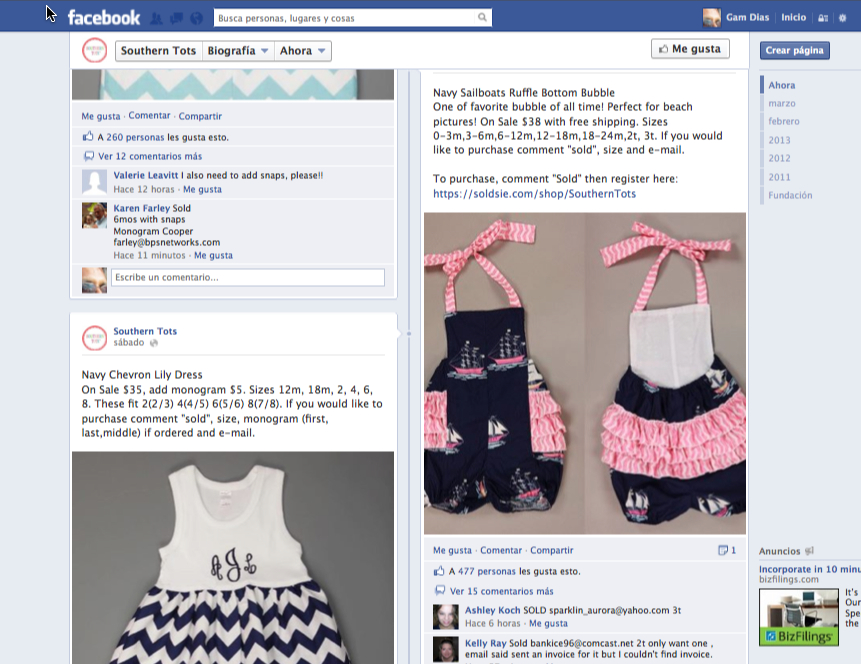 There is a point of friction in Social Shopping – the fact that I have to leave the Social Media site and click through to the retailers website, where I must put the item into the cart, then I can proceed to pay. Soldie very simply allows a Facebook fan page (or whatever they are called now), to initiate a transaction by a Facebook member simply typing the word 'sold' into a comment box. The Soldsie service then emails an invoice to the customer who can fill in payment and shipping details. Simple, elegant and almost friction-free. For retailers who really want to turn Social into Shopping, Soldsie will make that possible.
2019 Update – Soldie is no more, but Instagram has announced an in-App checkout for brands (Marketing Land)
Bay Sensors: Google Analytics for your physical store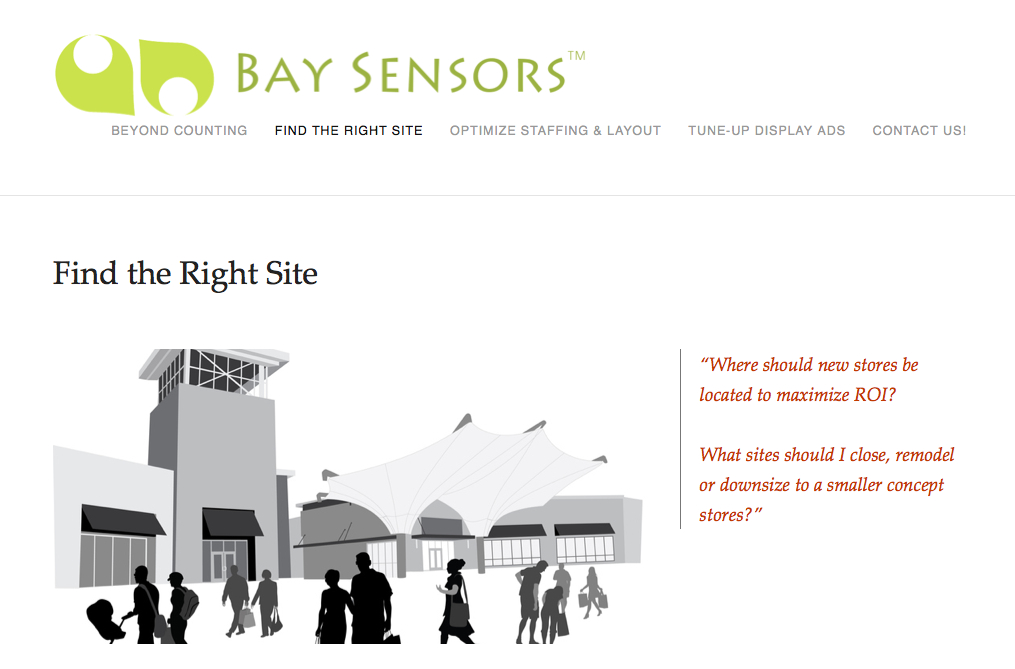 Palo Alto, CA based BaySensors is equipping physical retail stores with a set of sensors and data analytics that will allow the merchant to have the same degree of analysis that they would have for their online properties. Sensors on the outside monitor passing foot and vehicular traffic – when correlated to window displays and signage, it is possible to measure the effects of signage on traffic slowing down and then entering the store. Sensors on the inside monitor location, volume, gender mix and movement – and correlating this to departmental PoS information provides an accurate picture of how people are shopping. For Omni-channel retailers who are gaining from using web-analytics, BaySensors brings this to the physical world"
TreeSaver: Tools to enable you to create magazines with ease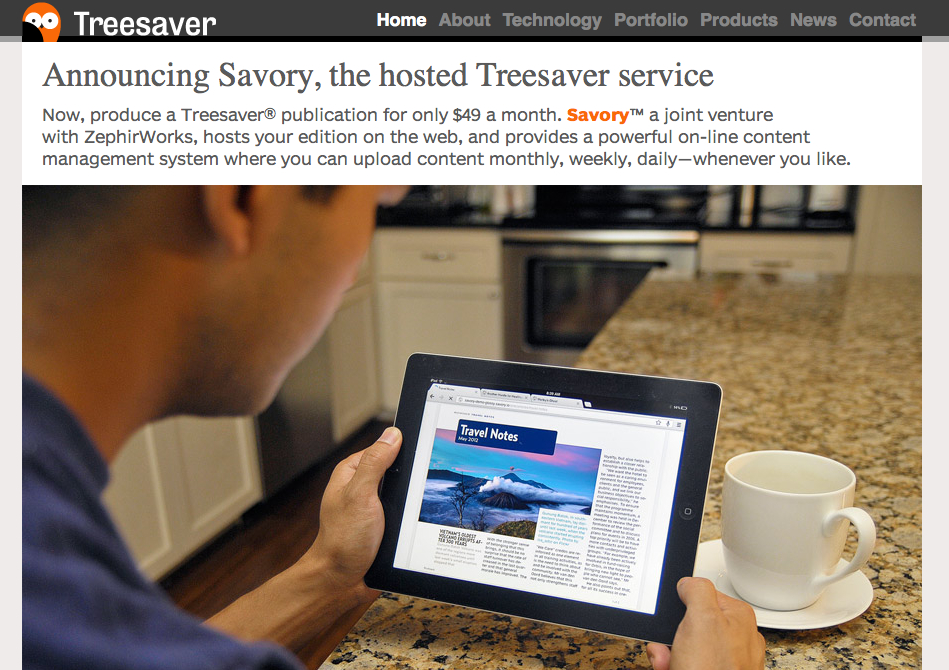 Treesaver is new and comes from the publishing industry, but the idea of democratizing the publishing process opens up all sorts of opportunities for retailers and content creators alike. Instead of now creating a blog and running PPC affiliate advertisements, being able to quickly put up a magazine becomes possible. Taking the example of Goop where the magazine has a cart and checkout, my next task is to get the owners of Treesaver to put the retail infrastructure with cart and checkout on the site. For Omnichannel retailers who want to do something interesting with their magazine, Treesaver might have an answer sometime soon.
At First Retail we love these innovations and our passion is helping retailers and brands push the envelope of their thinking to leverage technology to disrupt the status quo and transform industries
2019 Update – Treesaver pivoted to become Savory which is now no more (Roger Black's blog)
Reading