Incorporating Data Science into your Products
Artificial Intelligence is very much back and finding its way into pretty much every product. As a Product Manager, Enterprise Architect or Program Manager you are more likely to be working closely alongside data scientists and having to explain a whole set of new concepts to business users. Here are some great articles that will give you a head start in explaining Data Science, Machine Learning, Knowledge Management. Make sure you read the last article on bias, possibly the hottest topic right now when thinking about how to apply data science to business.
"Data doesn't create meaning, humans do" – Susan Etlinger, Altimeter Group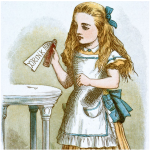 Daniel Shenfield is an accomplished data scientist with broad experience. In this post he shares some valuable advice that it's not no much about the mathematics and the models as it is about the products, people and processes. Sage advice that will go beyond today's data science panacea to create successful smart products.
---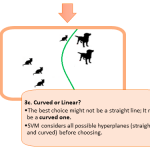 On the community Data Science Central, there is a library of diagrams each explaining data science techniques and models in a single picture. This is a super useful resource, especially for those of us who are more visually inclined.
---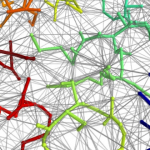 This resource is part of a series on specific topics related to data science: regression, clustering, neural networks, deep learning, decision trees, ensembles, correlation, Python, R, Tensorflow, SVM, data reduction, feature selection, experimental design, cross-validation, model fitting, and many more.
---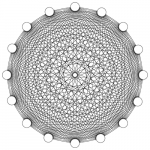 It feels like I have been bleating on about RDF and semantic data for such a long time, it's a bit of a relief to see this finally getting on the radar after around 2016. Giovanni Tummarello Founder & Chief Product Officer at Siren says, ''With no ambition to give a particular order, here are some great highlights I came across in 2018 which make me excited about the growth of knowledge graphs in 2019." Here's his post on LinkedIN
---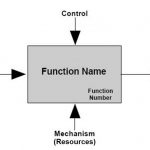 "You don't need to understand how something works to use it.", the opening line of Peter Stern's post that on the surface is unrelated to the job of product management. When systems increase in complexity, sometimes a lot of the work can be done by keeping that complexity in a black box. This post by Peter Stern,  Director of CMU's Swartz Center, describes more on how that can be done.
---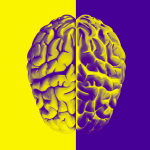 The more artificial intelligence is used in everyday applications the more prone we are to bias. It is therefore a critical skill as a product manager to understand bias and how to set up conditions to avoid it. Awareness that systems can develop biases and how to counter it will be essential in tomorrow's software development environment. This article from the MIT Technology review provides a good overview.
---
"There is a silver lining on the bias issue. For example, say you have an algorithm trying to predict who should get a promotion. And say there was a supermarket chain that, statistically speaking, didn't promote women as often as men. It might be easier to fix an algorithm than fix the minds of 10,000 store managers." — Richard Socher, Chief Scientist, Salesforce